10 things you can say when someone inevitably compliments your new Sbri piece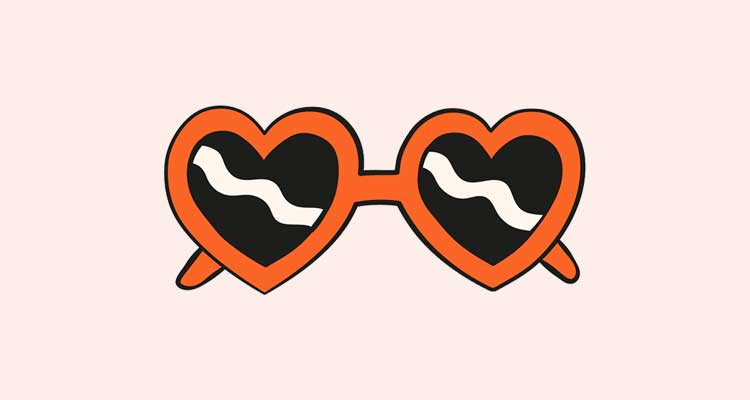 Our handcrafted leather accessories are designed to turn heads, with little pops of colour and eye-catching prints to add extra joy to the everyday. We don't mean to toot our own horn too much, but our pieces are made to stand out from the crowd and we reckon they're deserving of a compliment…or three.
Now, if you're the kind of person who freezes up and doesn't know how to respond when someone pays you a compliment (if you've ever awkwardly blurted "you too!" when someone wishes you a happy birthday, you'll know what we're talking about), then we are here to help. Here are 10 cool things you can say about Sbri to keep the conversation moving (and maybe convince someone new to join the Sbri club).
Read on for the full list and you can expect all future encounters to go a little like this:
Them: OMG, I love your purse/keyring/bag!
You: Thanks, it's from Sbri…
… all their materials are sustainably sourced in the UK!
Everything at Sbri is made from what's called vegetable tanned leather which is the most sustainable leather option on the market. It's prepared with old school traditional methods, using natural fibres like roots, bark and leaves to tan the leather hides instead of toxic chemical treatments that are more commonly found in high street leather. This means that it's super environmentally friendly to produce and has no dangerous impact on waterways or tannery workers. Our leather is also a bi-product of the food and drink industry, saving waste from landfill, and is sourced locally to cut carbon emissions. And it's biodegradable too…so all in all, we'd call that a winner. You can read more about our materials here and here.
… their pieces all have cool names! This one's called…
Our designs all have names and personalities of their own, just like the people who make them and the people who own them. Our coin purses are all either named after someone we know, someone we wish we knew, or have a name inspired by their colour or print (…some more tenuous than others!). Check out this blog post to learn more about the inspo behind our product names. Do you know what your Sbri purse is called?
… they make everything by hand!
All our products are made to order here in our studio in Ringwood, near the New Forest on England's south coast. We have a small (but mighty!) team who cut, prep, assemble and finish every item by hand. No mass production – we only stock raw materials and make each item to order to keep waste to a minimum. So when we say made especially for you, we mean it.
… they donate 1% of all revenue to charity!
We donate 1% of all Sbri revenue to some amazing female focussed projects and organisations in the UK, so every time you place an order with us you make your day better and someone else's.⁠ We choose a new cause every quarter which aligns with our values, and at the end of each three-month period 1% of Sbri revenue is donated to the charity. And that's total revenue, not just profit, so 1% of whatever you spend with us goes somewhere to make a difference - a little extra joy all round.⁠ Read more about our 1% scheme here.
…I only ordered it on (Tuesday/Wednesday/Thursday)!
We make and dispatch the next working day, so if you order a purse on a Wednesday, we'll make it Thursday and you can take it on your Friday night out (all being well with the post, of course). We don't hang about, because we know when you see something from Sbri, you won't want to wait.
… all their packaging is recyclable or reusable!
We're completely plastic-free, minimising packaging to make sure waste is not an afterthought. No cellophane, no bubble lining or polybags in our studio, just paper-lined padded envelopes, card sleeves or reusable gift bags. So when a Sbri order arrives on your doormat you'll know that everything inside and out is either natural, recycled or reusable, and sustainably sourced (of course).
… it's designer quality without a designer price tag!
Sbri do luxury differently. We use the same high quality materials as designer brands, we have the same tools in our workshop, and our leathercraft team are trained in exactly the same way, but we do it at a fraction of the price.⁠ How? By selling direct-to-consumer we cut out the middlemen, overheads and luxury markup, so you only pay for what lands through your letterbox: a handcrafted, personalised leather accessory (or two), made for you from sustainably sourced materials. Learn more here.
… it means 'fun' in Welsh!
"Sbri" is a Welsh word that means fun, it sounds like "spree" (and we'll forgive you if you've been saying it wrong!). Although we're based on the south coast of England, Emily (Sbri's founder and namesake of our leopard print collection) is a Welsh girl through and through, and we never forget our roots. Our products are designed to add a bit more fun to your everyday, so you can take a bit of sbri with you wherever you go.
… their leather gets better with age!
Like so many good things in life, our leather only gets better with age. Because it's natural with no chemical treatments it develops what's called "patina" over time – a natural change from a pale cream-like colour to a warm golden tone, giving a sun-kissed look. Patina is a sign of the highest quality, and it takes on more character with the years. Our pieces are made to age with you, to keep bringing you the same delight when you reach for your purse or jangle your keys on day 1 and day 1000. Check out this blog post to learn more about leather patina.
…it's got my initials on it!
Let's face it, everything is cooler when it's personalised. We can add your name or initials to anything you buy from Sbri in glorious gold foil, a mark that it's yours and no one else's (because they're too good to share). You know that expression when something's so right for you that it's practically got your name on it? We take that pretty literally.