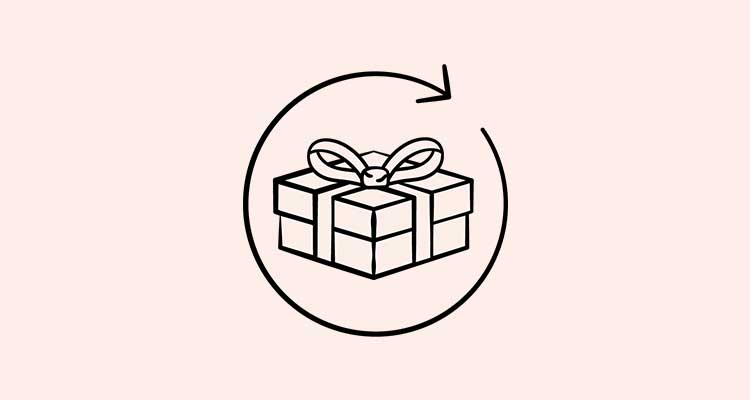 At Sbri Studio, leather accessories are our thing (handmade personalised leather accessories in fun colours and prints to be precise). But the reason they're our thing is because they have the power to add joy to the everyday, to make each day feel brighter, even in the smallest way. Whether it's the uplifting personalised message from your best friend that you see every time you open your purse or the bright pink leather bag that elevates even the dreariest office attire. We're all about those little extras that make life that bit better, and for us that extends beyond just our product range, it's about doing things for the people around us too.
Last year we introduced our 1% charity donations scheme and we wanted to give you a bit of an update on where we are now. It's something we don't shout about all the time but it's always there going on in the background. Our pieces look good and they do good too, so every purchase makes a difference to your day and someone else's.
So, how does it work? It's simple – every quarter (or two) we choose a cause which aligns with our values, and at the end of each period 1% of Sbri revenue from those months is donated to the charity. And that's total revenue too, not just profit. Often you'll see charity schemes where a percentage of profits are donated or revenue from a particular product line, but we wanted to keep it simple. E very time you shop at Sbri, 1% of whatever you spend goes somewhere to make a difference.
We're only a small business but we want to make an impact where we can and by introducing these kinds of schemes from the ground up it means that our impact will only get bigger as we continue to grow, and we'll be able to support more causes that we believe in. This year the charities we have donated to are all working to support young women in need, through campaigning, education and mentorship. Sbri is a business largely built by and for women so it seemed fitting for our charitable giving to have a female-focus. Here is a rundown of the organisations your orders have helped to support in 2021.
The Young Women's Trust
In January, February and March 2021, we donated to The Young Women's Trust. The Young Women's Trust is a fantastic feminist organisation who support young women aged 18-30 who are living on low or no pay. Their goals are to unlock young women's potential, smash career stereotypes, value women's unpaid word and build equal workplaces – all things we can absolutely get behind. The Young Women's Trust work towards their goals through campaigning, conducting research, activist training and offering services such as personalised CV feedback and 1:1 coaching for young women seeking support. A report by The Young Women's Trust in November 2020 found that at the time of reporting, an estimated 1.5 million young women had lost income since the start of the pandemic, making their work more vital than ever.
Currently The Young Women's Trust are campaigning against the government's plans to cut Universal Credit by £20 a week at the end of September. You can learn more about their campaign and ways to support here.
 The WONDER Foundation
In the months between April – September 2021, 1% of our revenue went to The WONDER Foundation, a women-led charity dedicated to transforming the lives of women, girls and their communities through quality education. WONDER work with inspiring local organisations around the world to provide safe and empowering spaces for education in traditional and vocational settings, as well as mentoring and family support. They believe in the transformative power of education and their work has impacted over 60,000 women worldwide, giving them more resources for decision making, access to better jobs, the ability to invest in their communities and support their families.
You can read more about The WONDER Foundation here.
The Girls Network 
For the last leg of the year we will again be donating to The Girls Network, who were also one of our nominated charities last year. The Girls Network are a fantastic organisation which supports and inspires girls across the country through their 1:1 mentoring scheme. The Girls Network believe that 'no girl's future should be limited by her background, gender or parental income'. They partner with secondary schools and colleges to match girls aged 14-19 from the least advantaged communities with a professional female mentor, who will give them dedicated support on a year long programme, to help them build their confidence, acknowledge their self-worth and focus their career goals.
You can read more about The Girls Network here.