Q&A with bestselling author, Lucy Clarke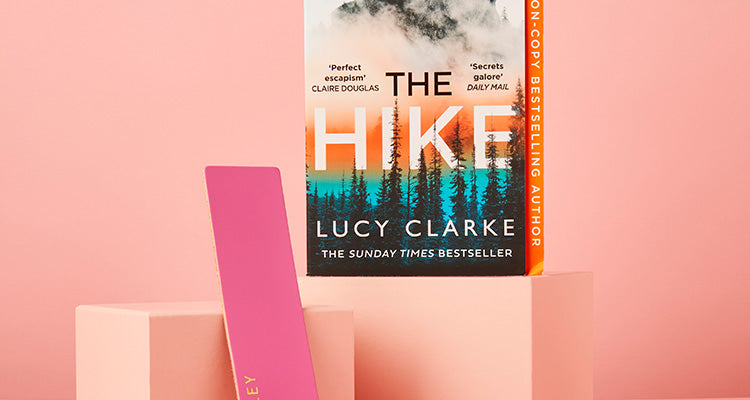 This month at Sbri we've been working on something pretty cool. We've picked out some gems from our favourite local small businesses and artists to create the ultimate Dorset gift bundle, and we're giving it all away to one of you.
Celebrating the best of the south coast, the bundle includes your caffeine fix, reading materials, sweet snacks and some gorgeous accessories for yourself and your home. Being founded in Dorset, our team have a life-long love affair with this patch of the south coast and we wanted to introduce you to some of our local faves in time for the festive season -- so even if you don't win, you might just come across a new small business to fall in love with.
In this series of blog posts we'll be introducing you to all the brands in our Sbri & Friends giveaway so you can get to know them a little better.
---
Lucy Clarke
is a Sunday Times bestseller and author of eight destination thrillers including
One of the Girls, The Castaways
and her latest book,
The Hike
(which you can win as part of our Dorset giveaway!). She lives in Dorset with her husband and two children and writes from her nearby beach hut.
We caught up with Lucy to find out more about how Dorset has inspired her work.
Where's your favourite place to write?
We have a family beach hut where I love to write because it's quiet and cosy and the sea is only paces away.
Has the local area inspired your writing?
Absolutely. One of my thrillers, Last Seen, is inspired by Hengistbury Head.
What's your favourite secret spot in Dorset to visit?
I love Mupe Bay near Lulworth. It's a milky-blue bay set below towering white cliffs. You can only reach it on foot, which means it's blissfully quiet.
---
Want to win a signed copy of Lucy's latest book The Hike, plus a personalised Sbri bookmark and a hamper packed with more of Dorset's best small business goodies? Enter our competition here.