What can you fit in a coin purse?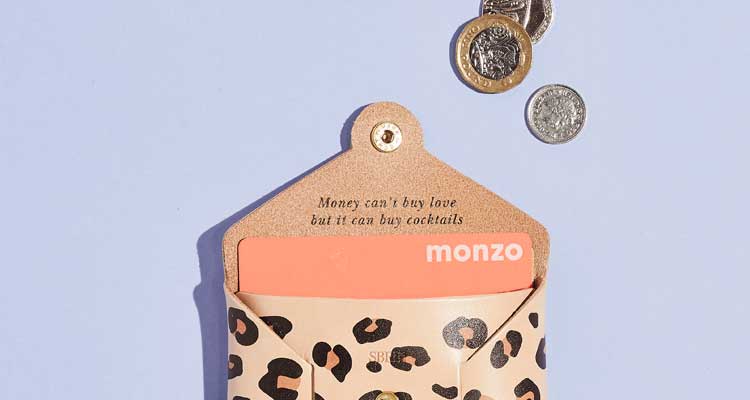 If you've spent more than 30 seconds on our website, then you're probably pretty familiar with our gang of leather coin purses. Our handmade personalised purses were our first love, the OG Sbri and a consistent favourite of our customers. They're built for the essentials, perfectly sized for both a night out or a corner shop dash, and won't take up too much valuable space in your teeny tiny handbag. 
Today we're answering the question we know you've been wondering about - just how big is a Sbri coin purse and what exactly can you fit in it?
Let's get straight to the facts – all Sbri coin purses are the same size, whether you've got your eye on a leopard print "Emily", a colour pop "Piper" or a blushing "Rosa". They measure up at 9.5 x 7 cm, just a bit bigger than a credit card (more on those in a minute), and will sit pretty in the palm of your hand, or thereabouts. Our purses are the perfect size for tucking in a back pocket, festival bum bag or your favourite clubbing clutch.
Our coin purses are little but they hold a lot: up to 5 cards, a note (or two, if you're lucky!) and coins, of course. Credit card, ID, oyster, coins for a tip – that's you night out ready. There are no fussy zips or stiff slots to contend with inside either, we like to keep things simple.
And if coins aren't your thing you can totally use it as a card holder instead. We usually suggest five cards to leave room for other bits and pieces, and to not overstretch the leather, but if you're all about the cards you can squeeze in ten and the clasp will still hold tight.
But what else can you use your Sbri purse for, we hear you ask? Will it fit headphones? Will it fit keys? What about a fun-sized Mars Bar? The answer is yes to all of the above (though probably not at the same time).
Our purses were designed first and foremost for cards and coins but you can get creative. We happen to know that they make great little pouches for jewellery when you're staying away, business card holders to make an impact when networking, and (and we never thought we'd be writing this) they're the ideal size for storing your face mask too – who knew!
We know it can be tricky to judge the size of an item when shopping online (we've all been there!) so we hope this post will help answer your burning questions. You can see more photos of our purses in action on our Instagram feed, @sbri_studio, and there are plenty of pics to scroll through on each of our product pages.
And if you're still not sure, let's chat! Pop your comments below or contact the team. 
(Oh, by the way! If you love our coin purses but wish they were just a bit bigger, our leather origami pouches might be the one for you.)