Which Sbri purse are you?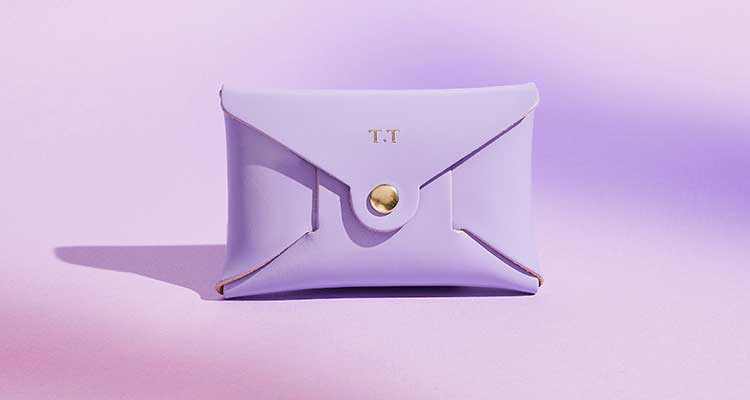 Ever stopped to wonder which of our coin purses would be best for you? Struggling to decide when there are so many to choose from? We hereby give you permission to take two minutes out of your day for our purse-onality (...personality) quiz to find your perfect match.
My ideal date night is… 
A – Cocktails at a cool new bar
B – A walk under the stars
C – Dinner on the beach watching the sunset
D – A picnic in the park (basket, gingham, the lot!)
My workout of choice is…
A – A HIIT class: short and sweet, followed by a catch up in the café
B – A relaxing yoga session to start the day
C – A long run with a good playlist
D – A gentle bike ride in the forest
My favourite season is… 
A – Summer, give me the sun all the time!
B – Winter, the crisp mornings and cosy evenings are my favourite
C – Autumn, I love watching the colours change
D – Spring, especially when the flowers start blooming
The app that gets most of my screen time is… 
A – Instagram, I'm constantly scrolling
B – Twitter, I open it for a two minute update and a half hour later I'm stuck in an article
C – WhatsApp, I'm a chatterbox 24/7
D – Pinterest, I'm always looking for a new project
My home décor always features…
A – Scented candles, the more the better
B – Fairy lights all year round
C – Cool prints on the walls
D – Fresh flowers in every room
Mostly As – You're an Emily! 
You were born to be wild…until 10pm. You love a night out with friends but take as much joy in Netflix and a takeaway too. And, like our Emily coin purse, you're pretty sure leopard print is a neutral.
Mostly Bs – You're a Luna!
You trust in the stars and like all things a little mystical. You're empathetic, love making strong connections and enjoy your chill time. We think you'll love Luna, our celestial coin purse. 
Mostly Cs – You're a Piper! 
You're warm, funny and great to be around. You're the one getting everyone on the dance floor and you're always chasing the sunset. You're bright, bold and love to make a statement. Our orange Piper is the one for you.
Mostly Ds – You're an Iris! 
You take delight in the simple things and enjoy a slower pace. You love a craft project,  being the hostess and time in the great outdoors. Pretty pastels are your thing, just like our Iris coin purse, lovely in lilac.