9 Small Business Finds to *Fall* in Love With this Autumn
As we write this, it's the day of the autumn equinox here in the UK, the temperature in Ringwood has dropped to 16 degrees and the chunky knits and (gasp!) jeans have started to make an appearance with the team in the studio. All of this can only mean one thing: autumn has officially arrived. 
It's no secret that we love sunshine and summer brights at Sbri (just take a look at our colourful coin purses and holiday travel accessories) but we are very ready for this new season and are here to help you find the joy in everyday (even the cold ones!), instead of wishing the year away. In this blog post we've rounded up our favourite fall must-haves and product recommendations from lovely British small businesses to help you make the most of your autumn evenings and wet weekends. Let's get to it.
1. A Knit Kit from Lauren Aston Designs
Diving straight into the snug season with a cosy new hobby to keep you busy on cooler evenings: it's knitting. We absolutely love the Knit Kits from Exeter-based small business, Lauren Aston Designs (George in our team is a big fan, she's made LAD cardigans, jumpers, socks, the lot). In a LAD kit you get everything you need to make your own super chunky knitwear, including the patterns, needles and gorgeous colourful yarn. LAD has kits suitable for total beginners and seasoned pros, perfect to keep you busy all through the autumn.
2. A Hand Painted Mug from Dill Homeware
Hot drinks are for life, not just for autumn (that goes without saying) but there's something even more appealing about a steaming hot cup of something delicious when the temperature starts to drop. This autumn, wrap your palms around this one from Dill Homeware: a gorgeous mug handmade in Pelsall, UK, hand painted with a blackberry design that has all the autumnal feels. It'll warm you right up, the perfect partner for an evening with your knitting. Dill is based in the West Midlands and curates the most beautiful selection of gifts and homeware.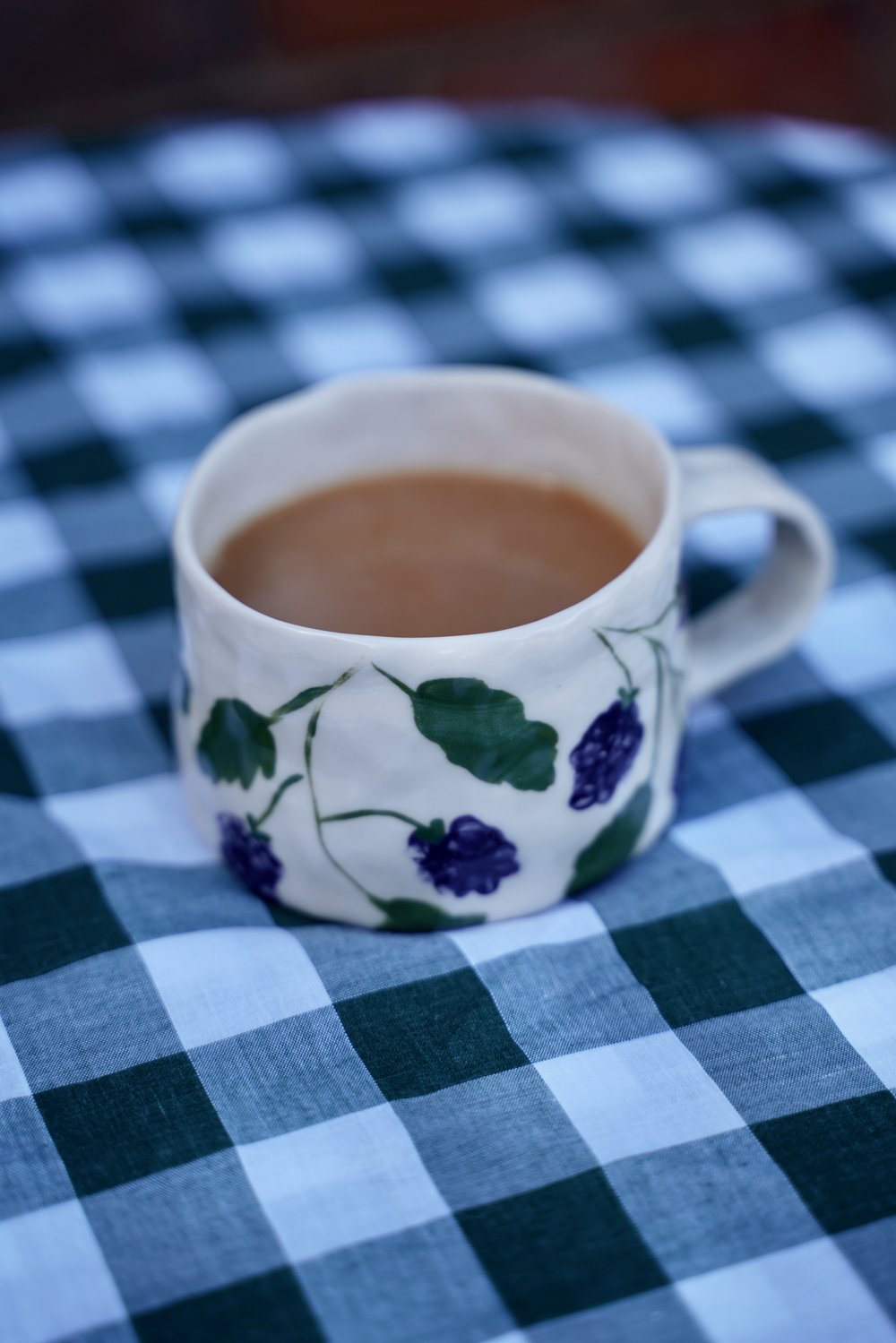 3. An Autumnal Coin Purse from Sbri
If you know Sbri (hello, that's us!), you'll know our coin purses - they're our bestselling leather accessory, the perfect purse for carrying your essential cards and coins on nights out or when travelling light, personalised just for you. Colourful pastels and bold leopard prints are probably most associated with Sbri but we have some beautiful sustainable leather options in classic autumnal shades for fall-lovers too. Our "Margot" purse is a gorgeous wine-coloured burgundy and our "Ivy" is a deep forest green – they're the perfect pair to get you in the mood for the cooler seasons.
4. A Personalised Book Journal from Martha Brook
There's nothing like curling with us a book on an autumn evening or lazy weekend morning in bed (extra blankets, yes please). This autumn we have our eyes on the limited edition reading journal from London-based small business, Martha Brook. The Martha Brook team design and make beautiful personalised stationery and this latest addition to their range allows you to keep track of your favourite reads and the books you want to dive into next. It's definitely earned a place on our autumn wish list.
5. A Handmade Leather Bookmark from Sbri
And to accompany your reading journal, may we recommend our gorgeous personalised leather bookmarks from Sbri, for when a dog-eared page or makeshift receipt marker just won't cut it. Available in a range of fun colourful leathers (and leopard print, of course) and personalised just for you, so you can always spot exactly where you left off. Our Corner Bookmarks have been super popular so far this autumn, keeping us busy in our New Forest studio.
6. A Bake Blossom Bunch from The Happy Blossoms
At Sbri we're all about celebrating the little extras that add joy to your everyday, and one piece of advice we always give is this: buy yourself the flowers. You don't need permission, you don't need to wait for someone to surprise you (nice as that is) – buy yourself the flowers and thank us later. The beautiful blooms of spring and summer might be over but our love of all things floral continues – we're lusting after the Blueberry Bramble Crunch dried bunch from local Dorset small business The Happy Blossoms. Each bouquet is made bespoke by hand in their studio and as it's dried, this beautiful bunch will keep brightening your day long after the autumn has ended.
7. An At-Home Manicure from A Weathered Penny
You know how good it feels to get your holiday nails done? What if we told you you could feel that fancy all year round? Taking the time to treat yourself to an at-home manicure is a really lovely way to spend a cosy self-care evening. We love these earthy polish shades from woman-owned independent brand, A Weathered Penny. Based in London, all their products are made from non-toxic ingredients and their nail polishes are natural, vegan and cruelty-free. Winner, winner.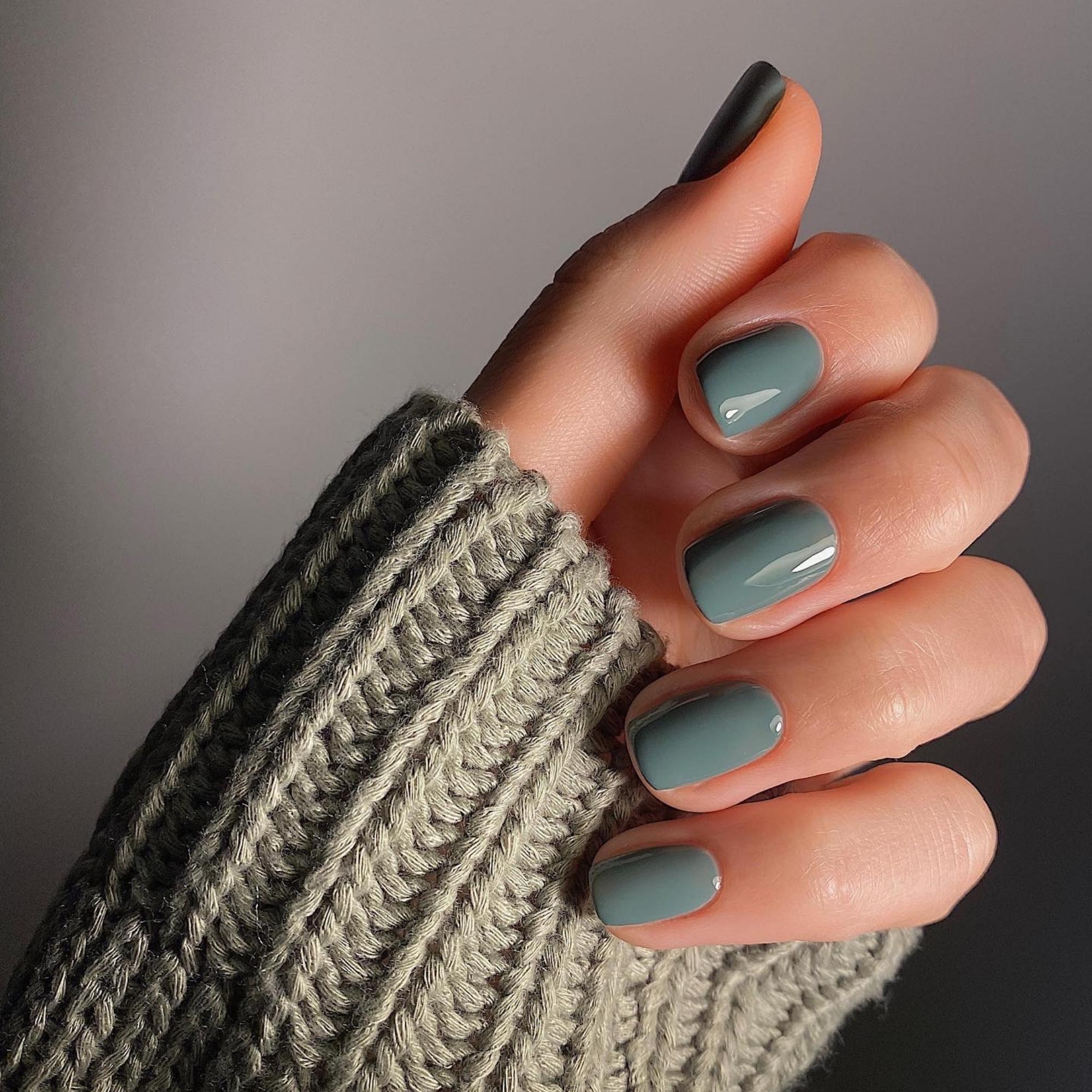 8. A Classic Tan Brown Bag from Sbri
We're all about colour but there's no doubt that a classic tan brown is a real autumn staple. Our leather origami bag is the perfect pouch for your everyday essentials and looks a treat in our vintage veg-tanned leather. It's full of character and only gets better with age, promising to be your go-to autumn bag year after year after year.
9. A Cosy Pair of Socks from Tom Lane
No autumn/winter roundup would be complete without a pair of cosy socks – our Birkenstocks and bare feet have retired for the year and now we're all about keeping toes toasty. We've got our eyes on these beautiful blue Alpaca bed socks from Lincolnshire small business, Tom Lane. They're designed and made in Britain, are luxuriously soft and exceptionally warm. Can we have a pair in every colour, please?